GE Oil & Gas' Downhole Technology platform uses Adams-Maxwell systems for precision winding of component parts for downhole navigation systems. We rely on the repeatability & stability of the machines to produce components of consistently high quality, which improves our yields, shortens our lead times, and allows us to serve our customers better. These machines are a critical part of our operations, being used daily for over fifteen years.
News and Events


WE ARE MOVING! EFFECTIVE 7/15/2019 We will no longer be at the Camarillo Location; please make note of our new address:

668 Flinn Ave. Unit 28,
Moorpark, CA 93021
United States of America

Remit Payments to:
4225 Spencer Street,
Torrance, CA 90503
United States of America
http://www.youtube.com/watch?v=tN8s_v_iG_w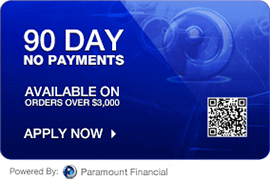 Welcome to Adams-Maxwell!

We look forward to working with you and your company with all your Coil Winding needs
Adams-Maxwell Coil Winders are American made Coil Winding machines, built with the highest quality components since 1976. We specialize in desk top multi-bobbin coil winding, single-bobbin coil winding, and hand winding applications.
If your operation calls for ease of use, high dependability and flexibility, call on the Adams-Maxwell Winding machines series of bobbin winders and coil winders. Dollar for dollar, our coil winding equipment provides users with price performance features unmatched by our competitors. Adams-Maxwell Coil Winding Machines have become the popular choice in the bench top coil winder and bobbin winder industry. Read More »
Featured Coil Winding Products

Our Coil winding machines have set the standard in Coil Winders since 1976