Adams-Maxwell serves a wide variety of markets including aerospace, military, telecommunications, computers and networking, medical devices, automotive, and industrial equipment. We keep a close eye on your orders from the initial job entry to shipping and delivery to ensure on-time deliveries. All support individuals can be contacted quickly by either E-mail, voice mail, phone or FAX. We guarantee quick response to all of your inquires.

Repair Form
Download, fill out, and return with your Coil Winder Repair.
Credit Application
We can arrange NET30 credit. We also accept Major Credit Cards, Company or Cashier's Checks, and PayPal.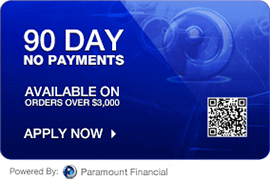 Equipment leasing provided by:
Balboa Capital
Tensioner Accessories
Adams-Maxwell Coil Winders have become the standard in High Quality Coil Winding machines - Get yours Today!
The Adams-Maxwell Winding Machines quality comes from years of development and fine tuning to bring you the best in technology in coil winders and bobbin winders; Reliability at affordable pricing.
RACK MOUNTING SETUP


Any 3000 Series and 4C-3000 Tel-A-Tension units can be rack mounted for multiple winding applications. Close spacing and side-by-side mounting allows the operator quick and easy visual tension monitoring

Setup can accommodate 6" diameter reels, 7" long

Wisker Disks (Light - 35AWG or Finer)

A simple and effective solution to most dereeling problems. Maintains a slight, constant tension at all times and Prevents wire from waterfalling, ballooning, breaking and tangling (with itself and other wires)

Wisker Disks (Heavy - 25AWG - 35AWG)

A simple and effective solution to most dereeling problems. Maintains a slight, constant tension at all times and Prevents wire from waterfalling, ballooning, breaking and tangling (with itself and other wires)

Wisker Disks (Extra Heavy - Heavier than 25AWG)

A simple and effective solution to most dereeling problems. Maintains a slight, constant tension at all times and Prevents wire from waterfalling, ballooning, breaking and tangling (with itself and other wires)