GE Oil & Gas' Downhole Technology platform uses Adams-Maxwell systems for precision winding of component parts for downhole navigation systems. We rely on the repeatability & stability of the machines to produce components of consistently high quality, which improves our yields, shortens our lead times, and allows us to serve our customers better. These machines are a critical part of our operations, being used daily for over fifteen years.
News and Events

Keep up-to-date with the Leaders in Coil Winders
http://www.youtube.com/watch?v=tN8s_v_iG_w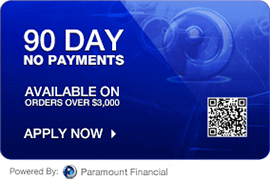 Accessories: 1400 HD Coil Winding Machine
Adams-Maxwell Coil Winders have become the standard in High Quality Coil Winding machines - Get yours Today!
The Adams-Maxwell Winding Machines quality comes from years of development and fine tuning to bring you the best in technology in coil winders and bobbin winders; Reliability at affordable pricing.
1417-1 Aluminum Mounting Base (46" x 18")

Specifically for the 1400HD Hand Coil Winder, for use with the 1430 Tail Stock (cannot be used with the 1260 Traverse)

1417-2 Aluminum Mounting Base (58" x 28")

Specifically for the 1260HD Auto Coil Winder and 1430 Tail Stock, add a 1260 Traverse to your 1400 Coil winder with the addition of Option T for traverse control.

1239 Memory Module

Removable Memory Module (Winder must have Option P)

1430 Tail Stock

Mounts to 1417 baseplate for better stability on larger coil windings.

1431-2 Auto Controller (soft stop)

Replaces the standard foot petal for full Hand Control of the Coil Winder, includes controls for Start, Stop, Speed Control, and Stop Speed.

1431-1 Auto Controller

Replaces the standard foot petal for Hand Control of the Coil Winder, includes controls for Start, Stop, and Speed Control.

1415 Chuck Adapter 0.75 Capacity (0.75 Shaft)

1420 Custom Mandrel

Send in a sample, or a drawing, and we can manufacture a custom mandrel to increase productivity and improve the function of your coil winder

1442 Head Stock (0.750" Shaft)

Adding a 1260HD to your existing 1400? Your 1400 will have to be retrofitted with Option T, the connection for the traverse movement.