Providing a quality product in terms of both design and workmanship has always been a trademark of Adams-Maxwell. This is attributed to a skilled and well trained labor force, process controls, detailed assembly documentation, in-process inspections and a manufacturing flow control center.
News and Events

Keep up-to-date with the Leaders in Coil Winders
http://www.youtube.com/watch?v=tN8s_v_iG_w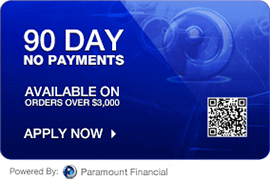 Accessories: 1250L Auto Coil Winding Machine
Adams-Maxwell Coil Winders have become the standard in High Quality Coil Winding machines - Get yours Today!
The Adams-Maxwell Winding Machines quality comes from years of development and fine tuning to bring you the best in technology in coil winders and bobbin winders; Reliability at affordable pricing.
1243-2 Guide Rail (9")

Specifically for the 1250L Auto Coil Winder. Includes one (1) 1244 Holder. Capable of holding up to four (4) 1244 Holders.

1244 Holder

Mounts to 1243 Guide Rail Assy for winding multiple coils (up to four). Also requires a 1228 Wire Guide Assy.

1228 Wire Guide Assy

Feeds the wire from the Tensioner through pulleys, down to the work piece. Attaches to the 1250L Auto Coil Winder. Add a 1240 Wire Tube and Holder for precision winding

1240 Holder & Wire Tube

Replaces the standard lower pulley on the 1228 Wire Guide, for high precision winding applications.

Tensioning Devices

1239 Memory Module

Removable Memory Module (Traverse must have Option P)